Avozar – 

The Complex made Simple.
Visual performers, relationship builders, digital architects, brand enhancers.
We provide creative design services combining art, technology and strategy for the creation of real brand relationships able to engage and inspire all audiences.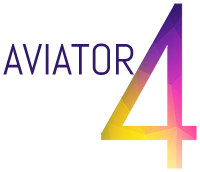 BRANDING • 
IDENTITY • 
MARKETING • ADVERTISING
A custom catered Branding System exclusively designed for businesses with potential and the willing to strive to become the best they can be.
A service formulated to help small businesses and new entrepreneurs in any industry, by establishing a Strong Brand & Identity in specific Market Places. Subscribe to our program and take advantage of the benefits and savings of every service we provide. Connect people to you Brand and create profitable relationships.
Questions? Call 800 611-8944
A compelling story about your brand.
Creative scripts and recorded voice overs
Engaging shots of your business in action
Dedicated producer and videographer
Music, graphics and animation
Web, mobile and TV ready formats
We are a one-stop creative shop, a group of talented people with unique problem solving skills.
Our services are designed to help you elevate your brand. Whether you need just one piece of the puzzle or a full-service creative solution.
Learn More
Offset Print: Custom collateral packages or single stationery products such as Business Cards, Presentation Folders, Booklets, Posters, Brochures, Post Cards and more.
Large Format Printing: Large Indoor and Outdoor Banners, Posters, Billboards, Thermal Printing on Clear Vinyls, Metallic Foils, Dye Cuts and more.
Avozar provides custom Screen Print and Embroidery services in Los Angeles, National and International. Our skilled printers cater specially to the Los Angeles Fashion and Art Districts, fashion designers, and independent artist due the the complexity and the quality of their projects